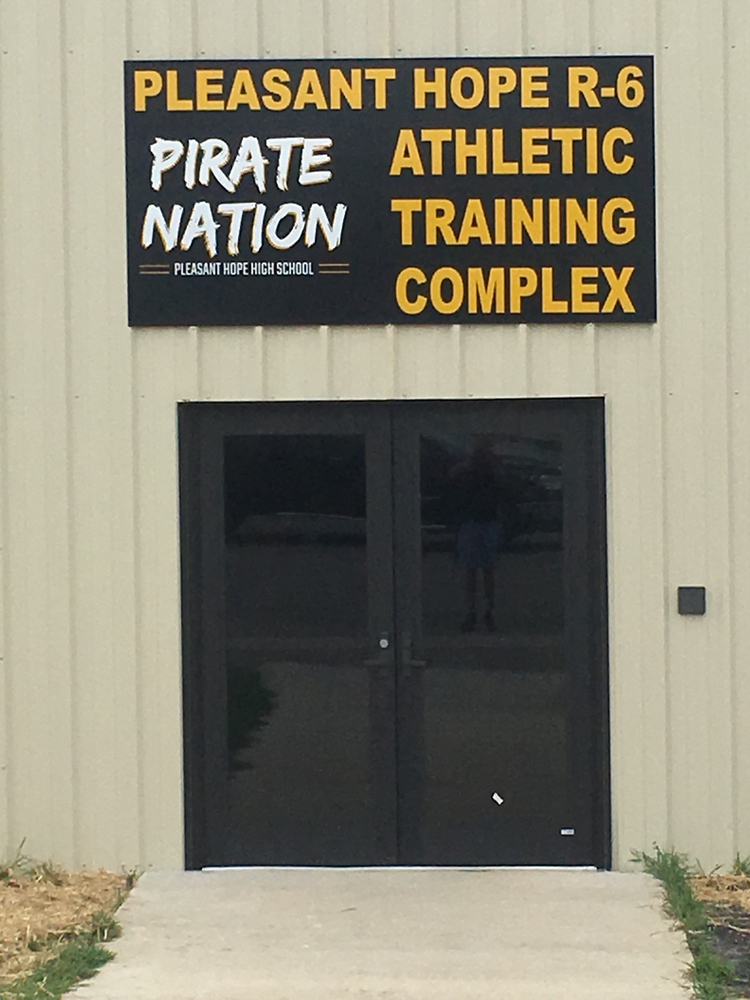 Pleasant Hope R-6 opens new Athletic Training Complex
Brent Offerdahl
Monday, August 12, 2019
Pleasant Hope R-6 has opened a new athletic training facility that includes a new 2100 square foot weights and cardio room and a 5400 square foot indoor artificial turf area. The facility includes full bathrooms with shower facilities and is climate controlled.
The facility includes batting tunnels for baseball and softball, and will house archery equipment for a new archery team as well.
The facility will be able to help with practice space for all kinds of activities. It has already been put tomuse by several teams, including football, cheerleading, and color guard in the past month.