Senior Landon Davis signed with Park University on Friday, February 3. Landon celebrated with his family, friends and baseball team. We at PHHS are so proud of Landon and his accomplishments. We are rooting for him as he continue on his journey! Good luck!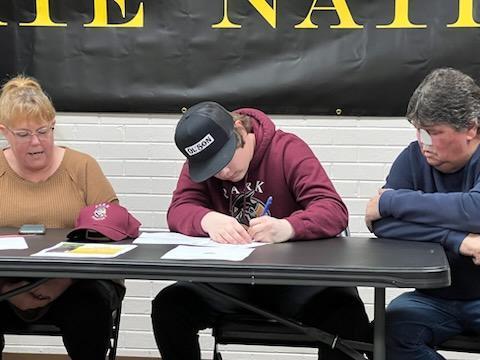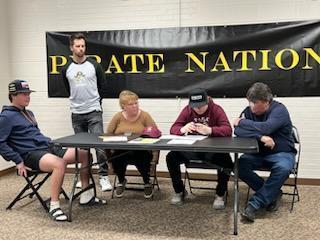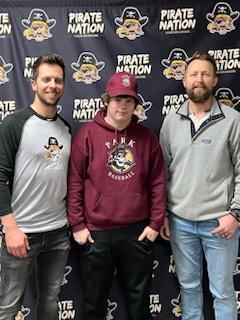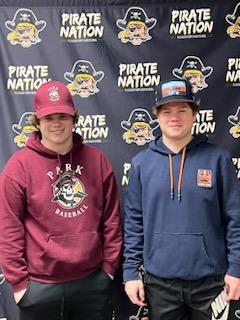 Quick Correction on Important Senior Dates: Caps and Gowns will be given to students on May 5 to allow time for gowns to be ironed and caps to be decorated.
Pleasant Hope High School Bulletin MONDAY 2/06/23 Teacher PD Day TUESDAY 2/07/23 Girls' and Boys' Basketball vs Lockwood Home Game! 5:00pm Game Theme: Nerds vs Jocks WEDNESDAY 2/08/23 THURSDAY 2/09/23 Board of Education Meeting 6:30pm FRIDAY 2/10/23 Last Day for Senior Quotes Girls' and Boys' Basketball at Pierce City 5:00pm SATURDAY 2/11/23
Important Senior Dates March 1 Senior Trip Sign-Up Form Open on Google Classroom March 3 Senior Pictures Due for Senior Slideshow March 22 Final Day to Sign-Up for Senior Trip March 29 Full $50 for Senior Trip Due Valentine Gram Fundraiser AND Spring Fling Fundraiser money will be "distributed" to all senior trip participants prior to this date. Students will be aware of the balance that is still left to be paid prior to this date. April 29 Prom The Veranda 2036 S Ash St, Buffalo, Mo 7:00-11:00pm May 5 Senior Student Final Exemptions Passed Out Open window for Post-Grad Survey Caps and Gowns will be distributed at Graduation Practice *Caps can be decorated but must be approved by the principal May 9 Senior Field Trip to Branson Students will be going to Branson Aquarium and The Branson Landing. May 10 Finals for non-exempt Seniors Baccalaureate TBD May 11 HS Community Service Day May 12 Senior Breakfast 8:00am Breakfast will be served to seniors and their parents in the HS Gym. There will be some yearbooks from previous years available for purchase at this time. $50 per book Graduation Practice Following Breakfast Last chance to complete Post-Grad Survey Graduation Walk at ES and MS Following practice Seniors dismissed until Graduation Ceremony Graduation Pictures 5:00pm Graduation in MS Gym 7:00pm You may have as many guests as you please.

The Middle School Boys basketball team will play a make-up game at Diamond on Thursday, 2/9/23. The home game that was previously scheduled for 2/9/23 has been cancelled and it will not be made up.
Pleasant Hope High School History Club sent 12 students to the annual Morrisville History Bowl January 20. Of 29 competing schools, Pleasant Hope's teams placed 10th & 11th. Great job PHHS History Club!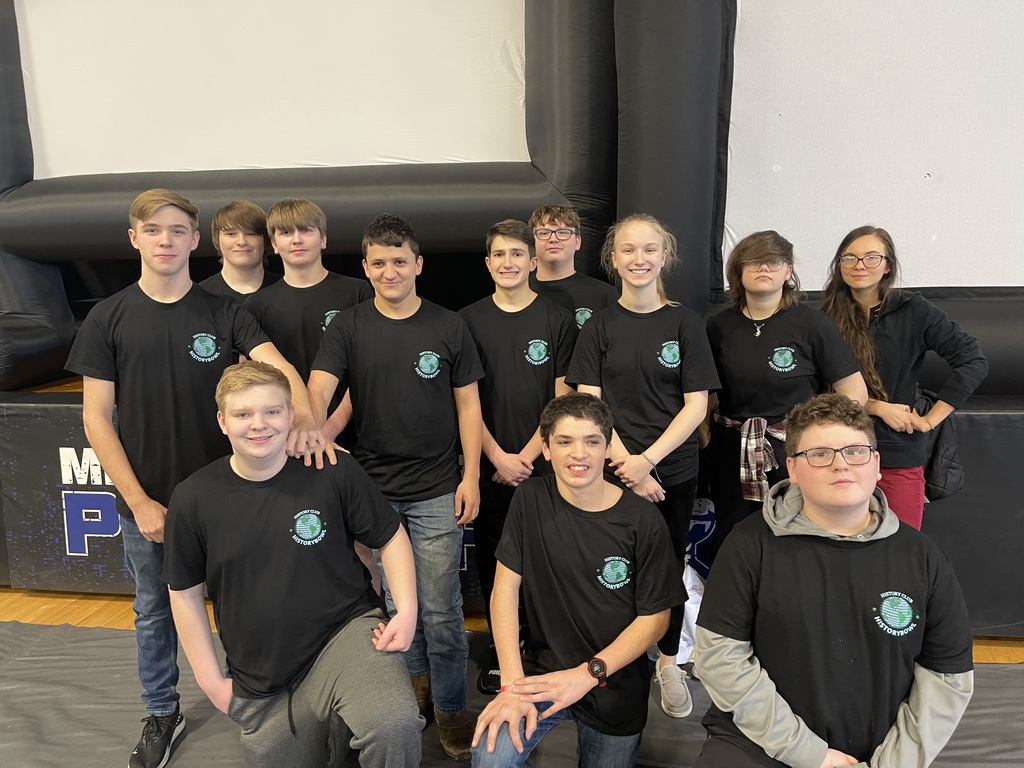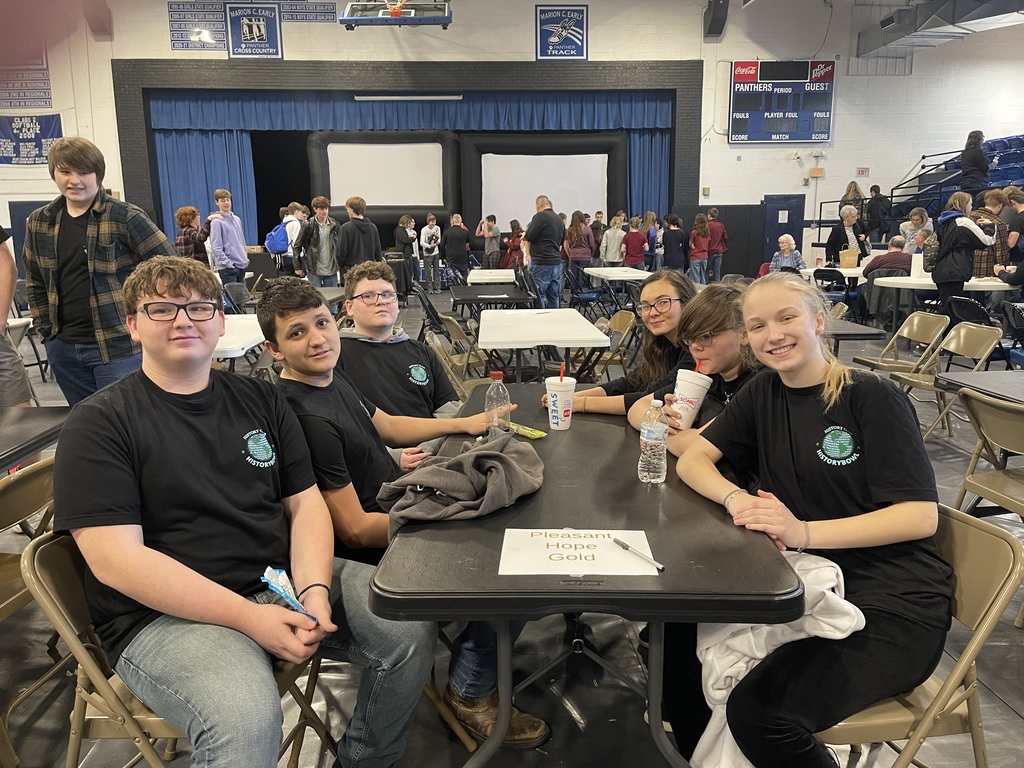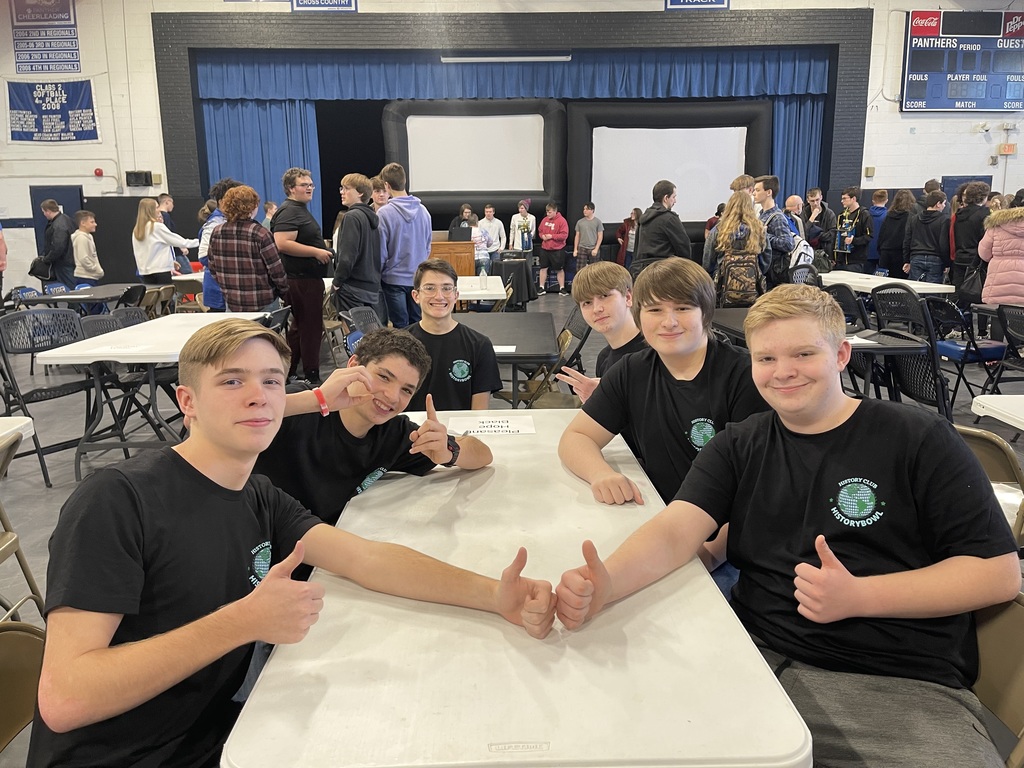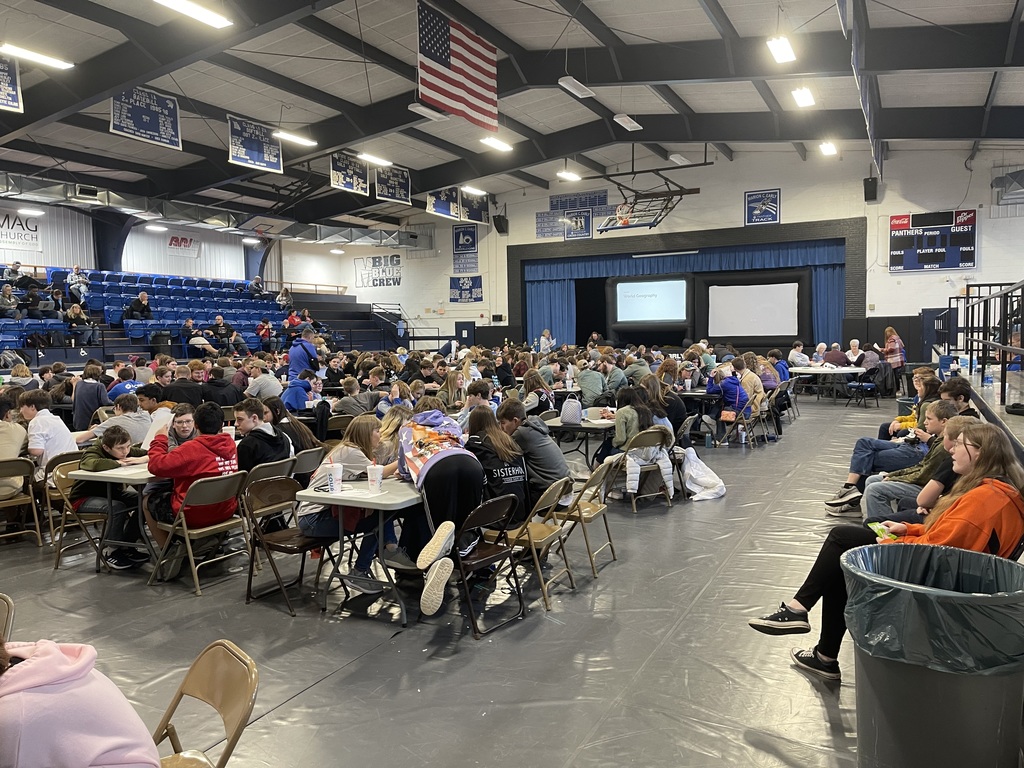 The Pleasant Hope High School History Club sent two teams (12 students) to the annual Marion C. Early History Bowl held January 20 in Morrisville. Out of 29 competing schools, the Pleasant Hope teams finished 10th and 11th, respectively. Great job PHHS History Club!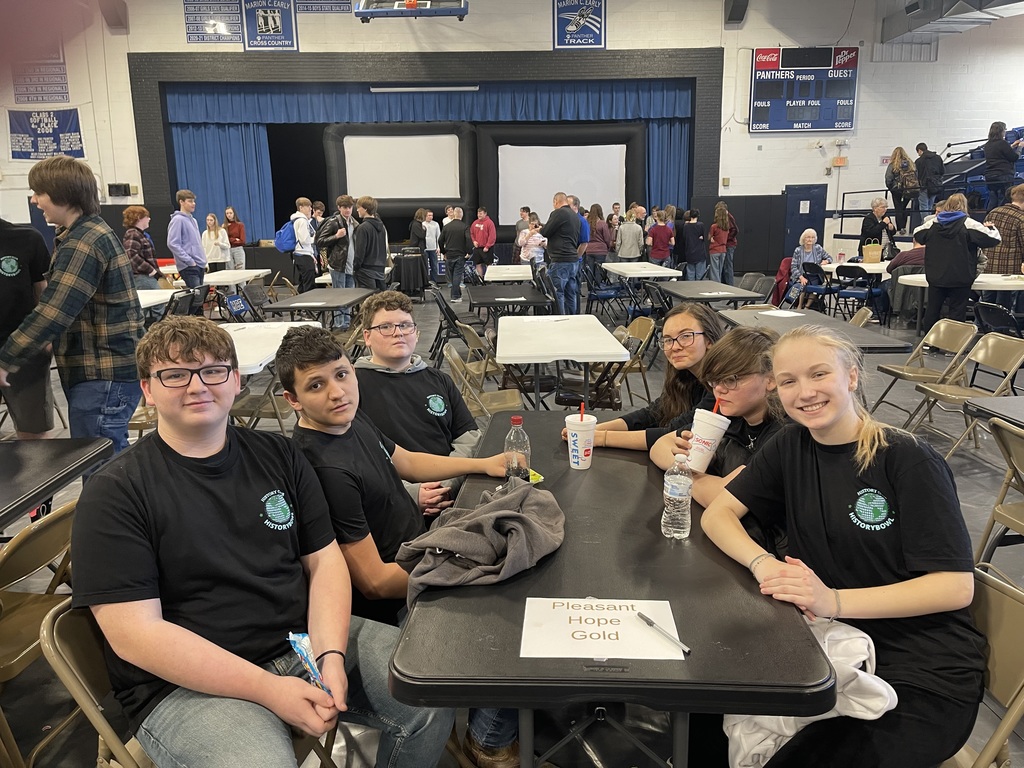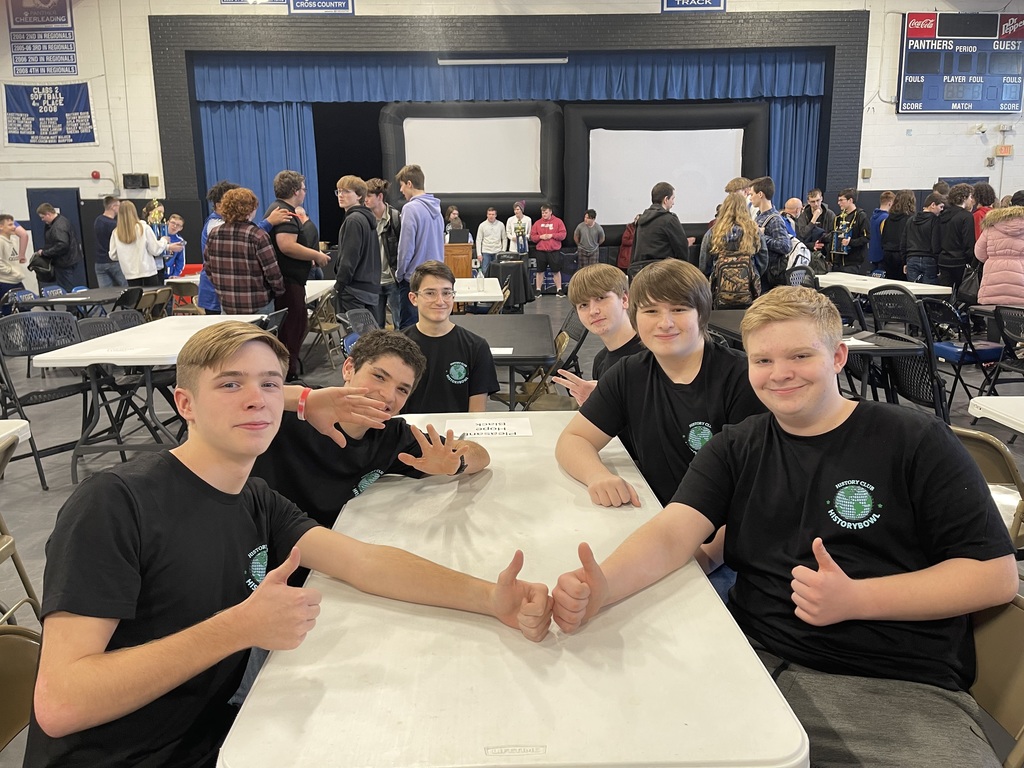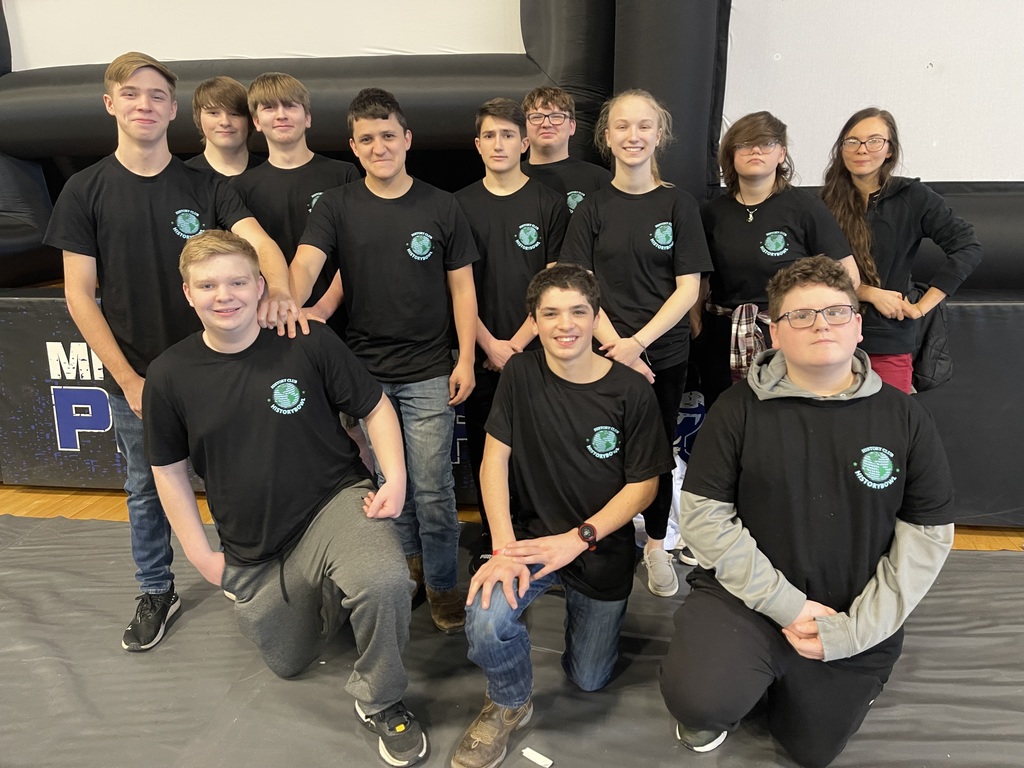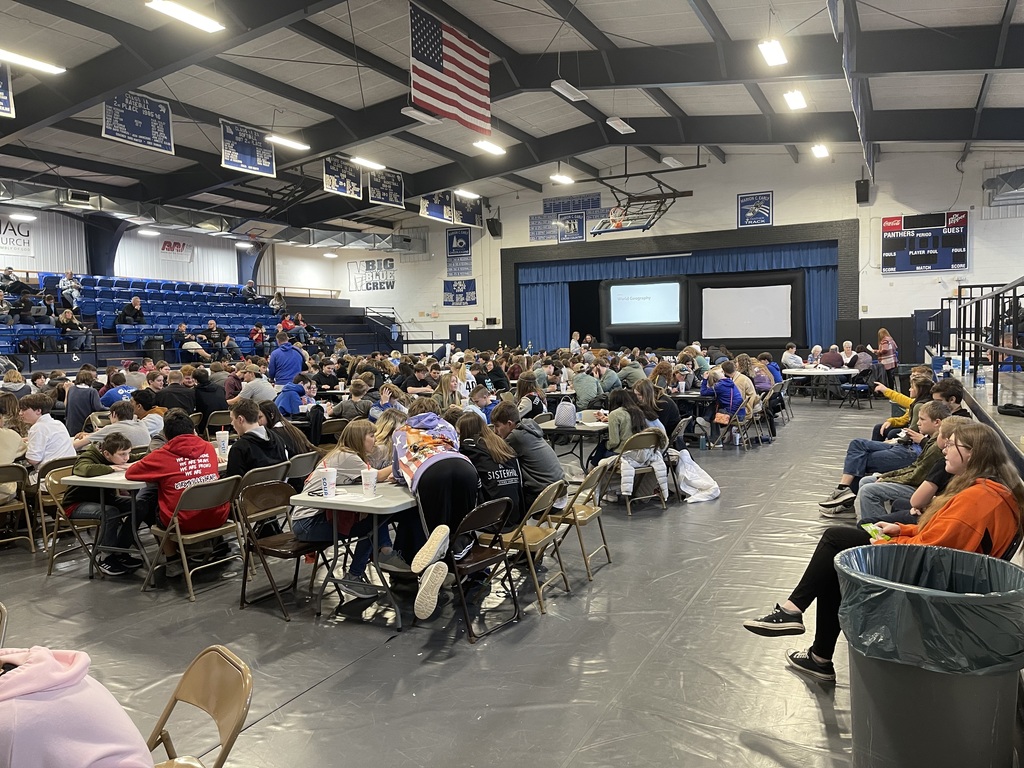 Students in Mr. Keller's American History & Government classes continued their U.S. Constitution studies during Constitution Week (Sept. 16-22). Students tested their knowledge of the Constitution's Amendments in a game of Constitution Pictionary using drawings and skits.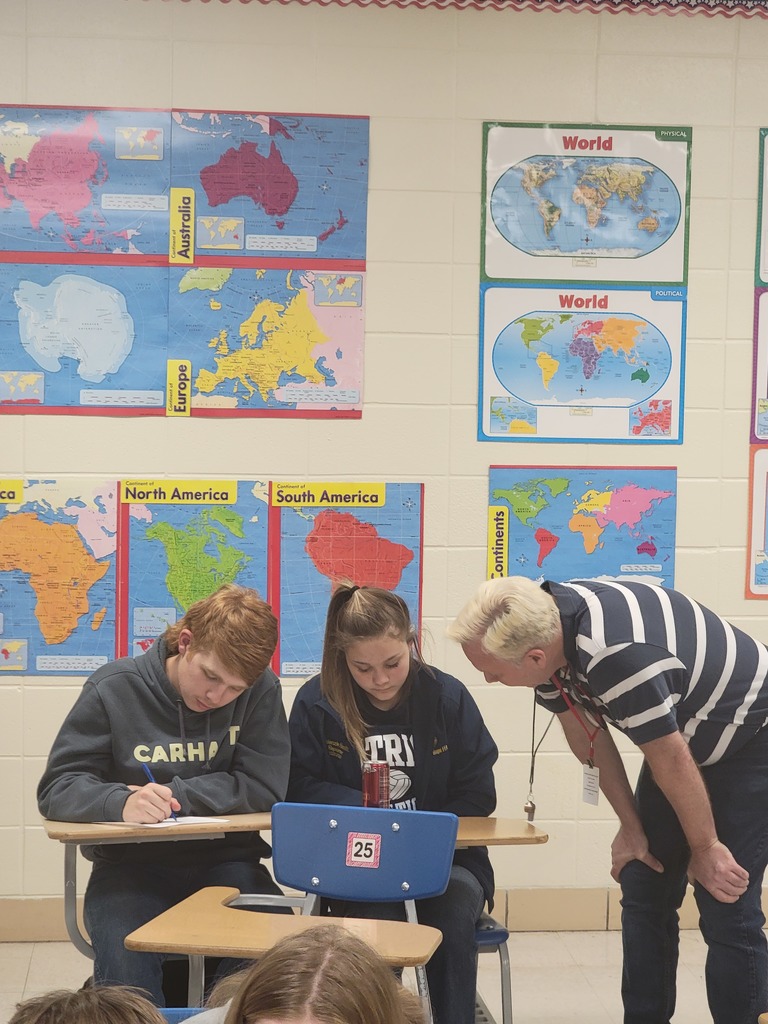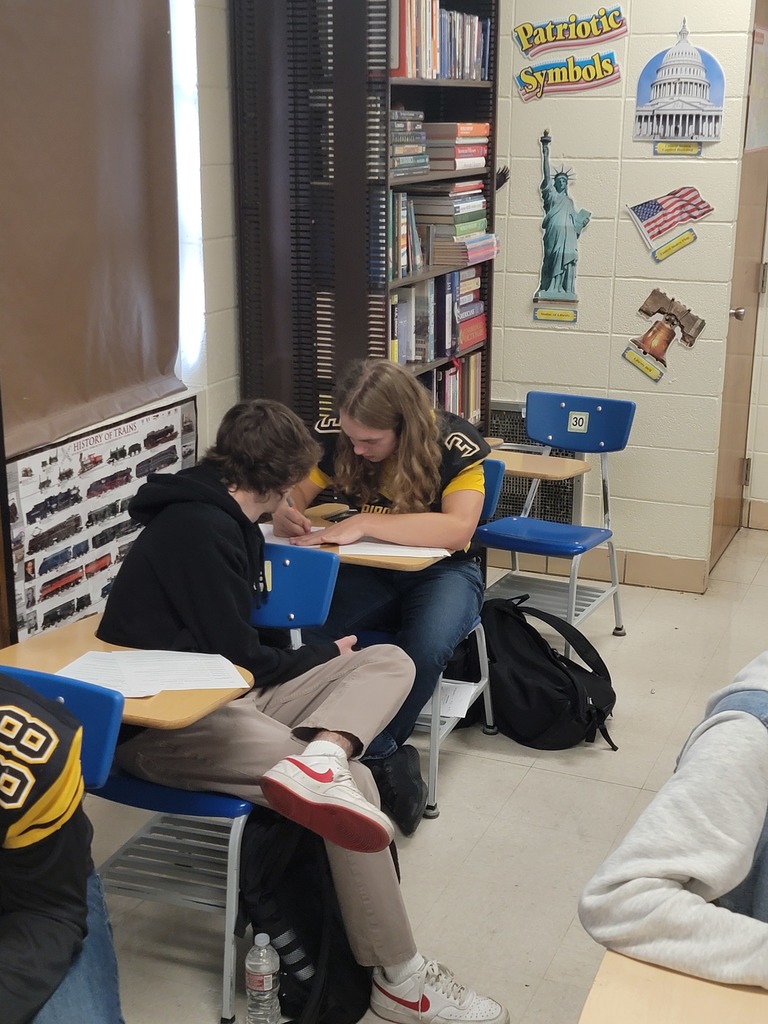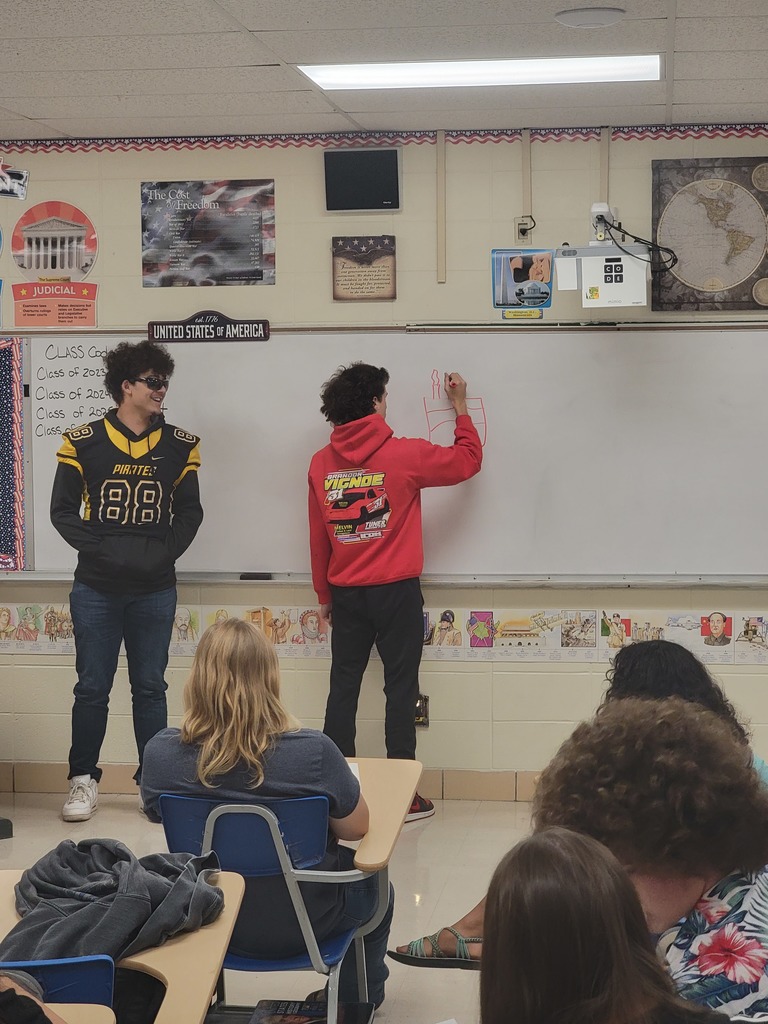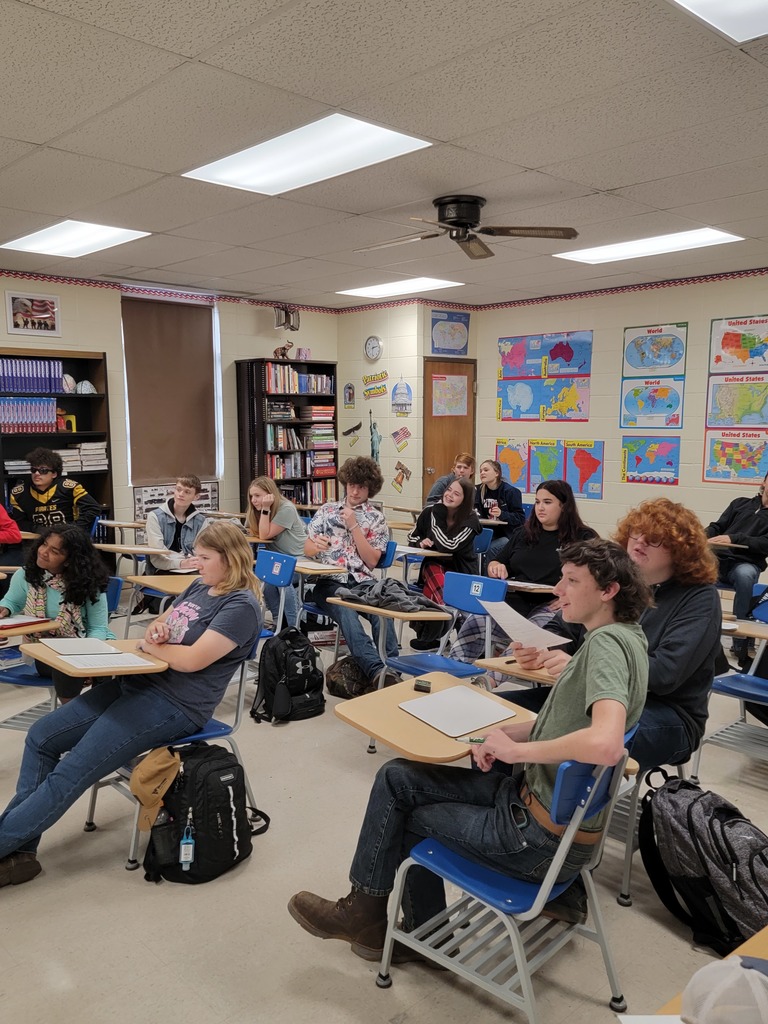 SCHEDULE CHANGE FOR TONIGHT, 2/1/23. PLEASE NOTE! The varsity boys will play tonight as well as the varsity girls. The start time is 5:30 and the schedule will be as follows: 2 quarters of JV girls, Varsity Girls, and Varsity Boys. Again, the Varsity Boys WILL play tonight.

The Middle School Boys basketball game scheduled for tonight at Diamond has been postponed. It will be made up. The new date is pending.

On January 27th, 2023, Kylie Tucker scored her 1,000th career varsity basketball point. Congratulations to Kylie on this milestone! We are planning to officially honor her on February 7th in our game versus Lockwood. Please join us that night in honoring Kylie!

There will be no varsity girls or varsity boys basketball practices today. Stay safe!

Good Afternoon Pirate Nation, Due to weather and unsafe road conditions, Pleasant Hope Schools will be closed tomorrow, January 31st, 2023. This will be PH AMI Day #2. Please make sure that your child works to complete the AMI Day #2 packet (Middle School students will need to complete their "Emergency Packet"). Teachers will be available via email from 8 a.m. to 3 p.m. on AMI days. We hope you all stay safe and warm!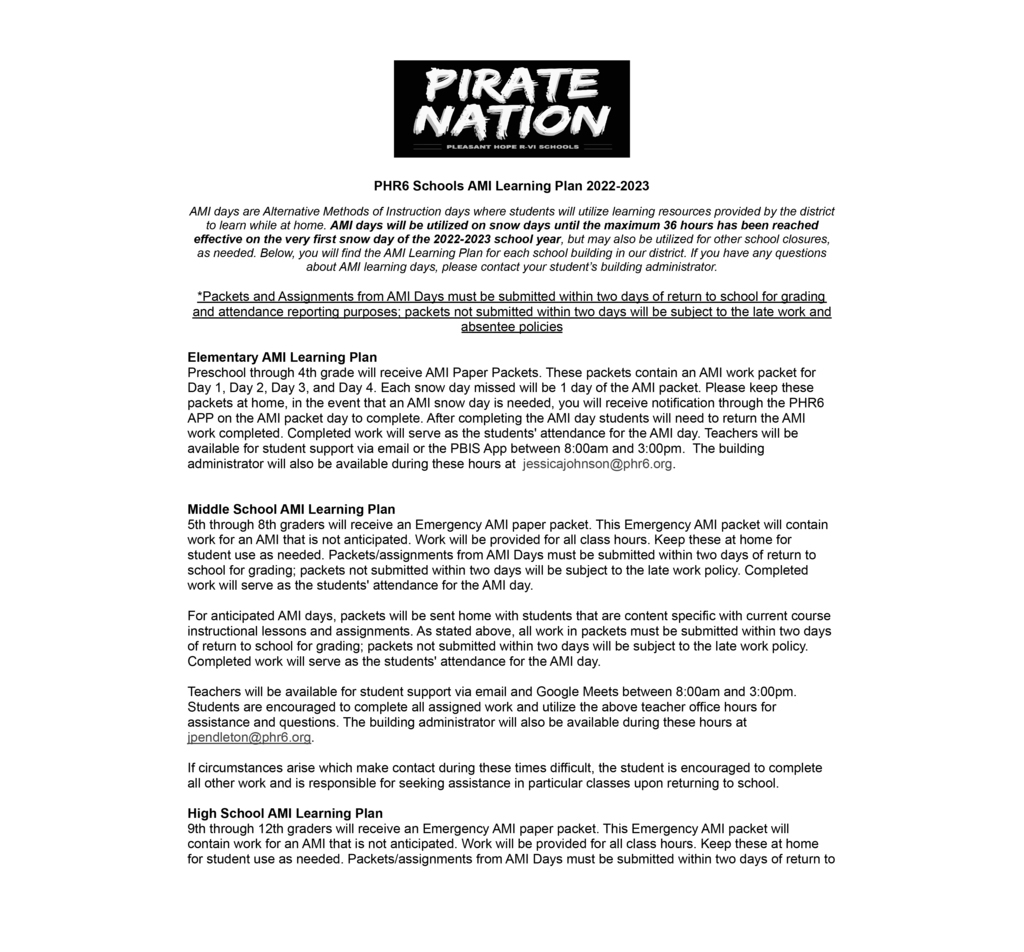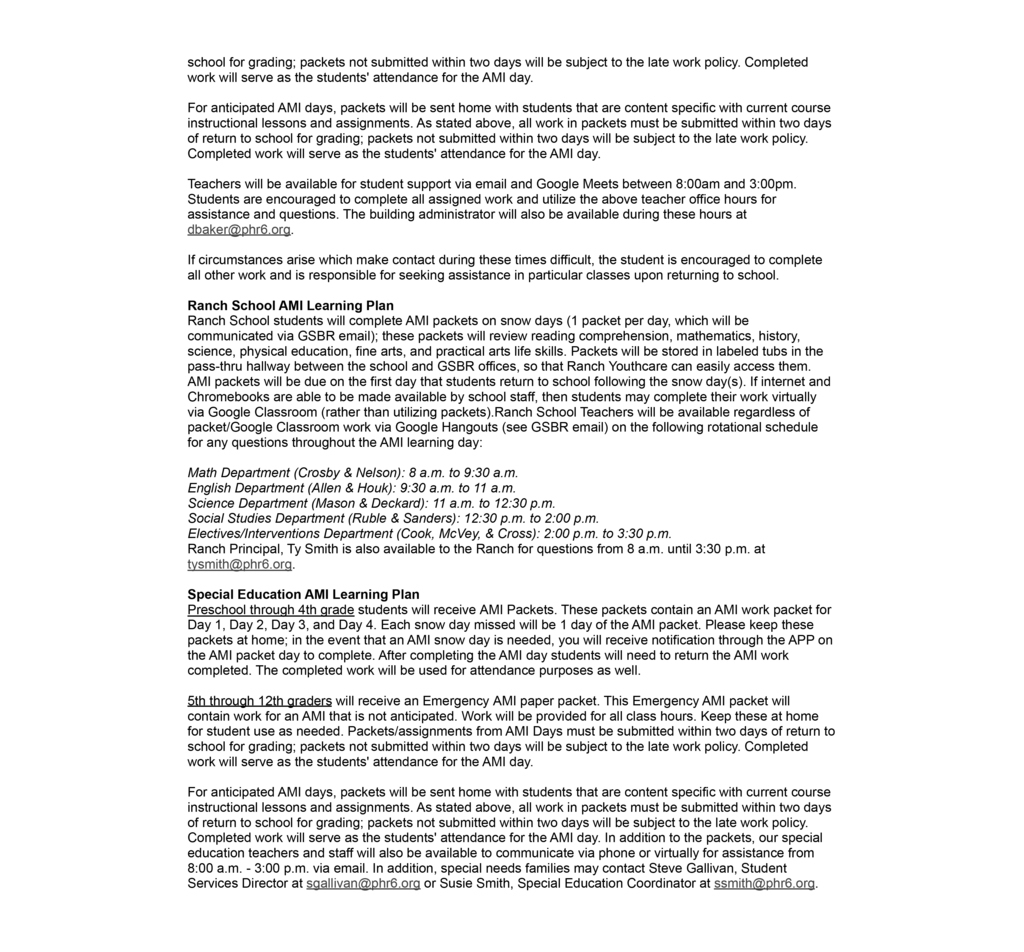 The Varsity Girls Basketball team will play Miller at Pleasant Hope on Wednesday, 2/1, starting at 5:30. There will be 2 quarters of JV, followed by the Varsity game. The Varsity Boys Basketball team will play Miller at Pleasant Hope on Wednesday, 2/8, starting at 5:30. There will be 2 quarters of JV, followed by the Varsity game.

The Middle School Boys basketball game scheduled for tonight at Diamond has been postponed. It has been rescheduled on 2/1/23 at 5:30 pm. Girls and Boys basketball games scheduled for tonight at Pleasant Hope have been postponed. Reschedule dates are pending and will be announced when confirmed.

The PH OTC Bus Route is CANCELLED today, 1/30/23 due to slick road conditions, single-digit wind chills, and the additional forecasted freezing drizzle for this morning. District Office will also be closed.

Pleasant Hope Courtwarming & Coronation 2023!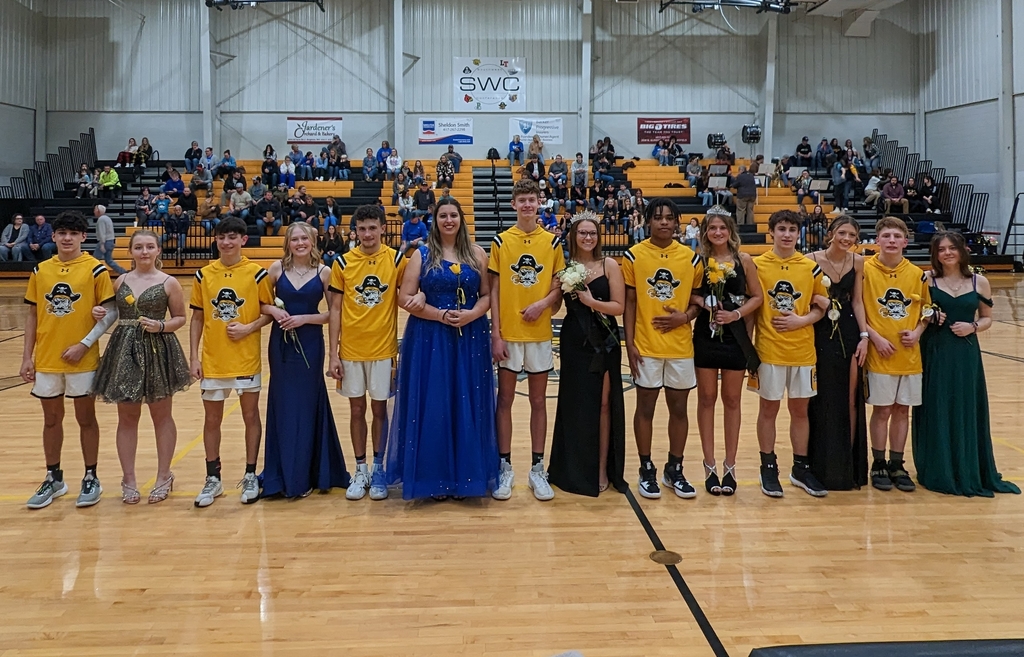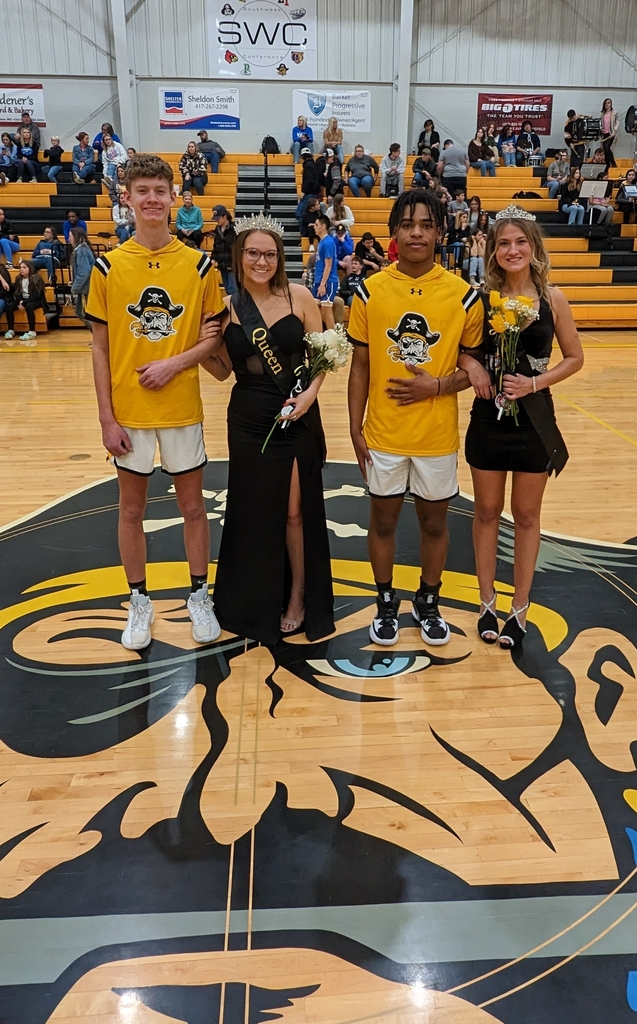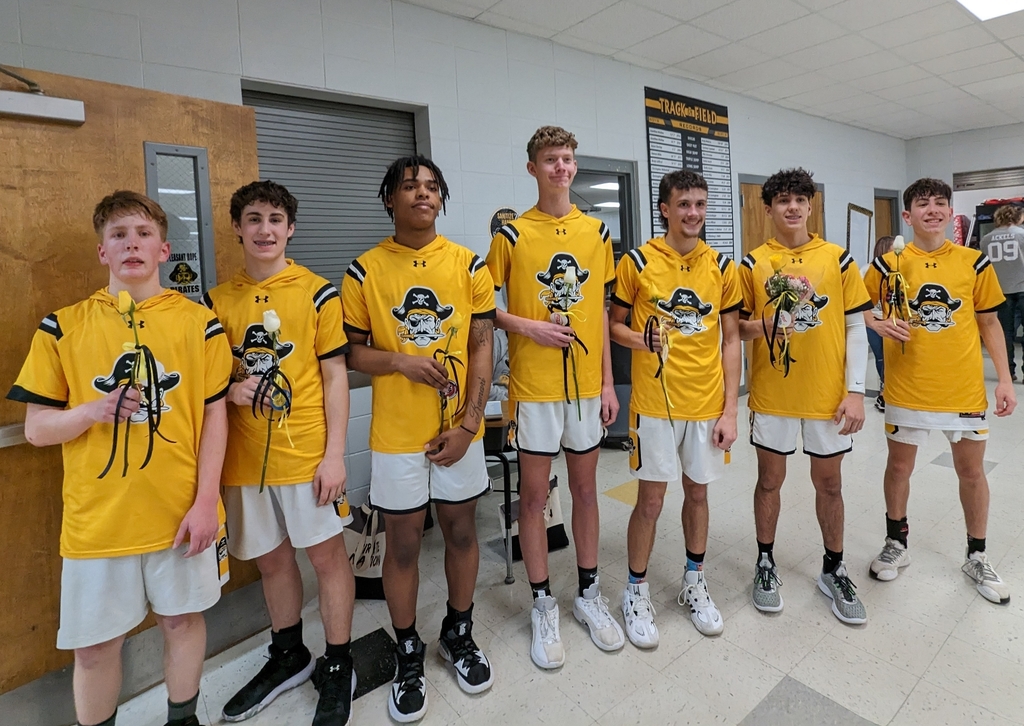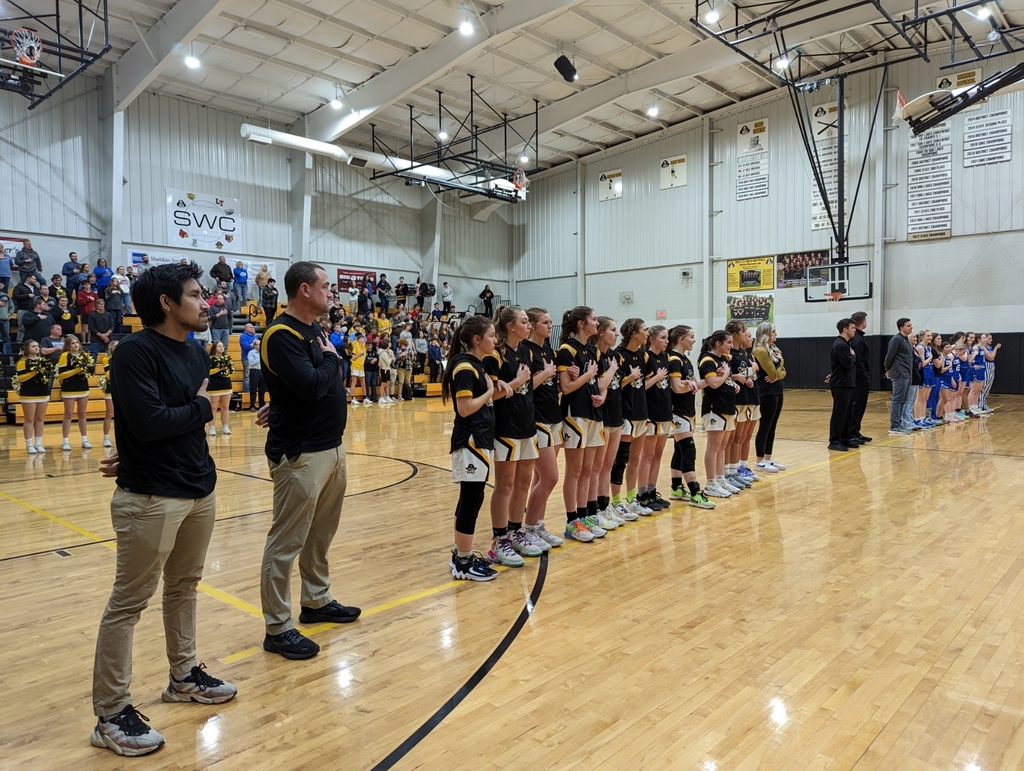 Just a reminder Elementary Parent- Teacher Conferences are Feb. 6th from 2:00pm-8:00pm. Don't forget to sign up. Please PBIS message or email your students teacher if you have not returned the form. Students are striving for 100% attendance by parents to earn an extra recess for their class.
The PHES Student Council will be selling Heart-A-Grams the week of Jauary 31 - February 7. They are $1 each and come with a sweet treat! They will be delivered on Friendship Party day at school. Extra forms are available in the elementary office.