EDIT MAIN
COVID-19 information:
CDC mask guidance, click HERE.
Health Expo information:
All health expos have been postponed at this time. Future dates TBD. Students vision and/or hearing will be screened on a as needed basis.
HALLOWEEN:
Trick or Treating and Other Halloween Activities
Steps to Take when Trick or Treating
Traditional Halloween activities are fun, but some can increase the risk of getting or spreading COVID-19 or influenza. Plan alternate ways to participate in Halloween.
mask
part of your costume.
A costume mask is not a substitute for a cloth mask.
Do NOT wear a costume mask over a cloth mask. It can make breathing more difficult.
Masks should NOT be worn by children under the age of 2 or anyone who has trouble breathing
hand sanitizer with you and use it after touching objects or other people.
Use hand sanitizer with at least 60% alcohol.
Parents: supervise young children using hand sanitizer.
Wash hands with soap and water for at least 20 seconds when you get home and before you eat any treats.
Steps to Take for Other Halloween Activities
Enjoy Halloween activities and take steps to protect yourself from getting or spreading COVID-19.
Indoors and outdoors, stay at least 6 feet away from others who do not live with you
Wash your hands or use hand sanitizer frequently
Decorate and carve pumpkins
Decorate your home for Halloween.
Carve pumpkins with members of your household or outside with neighbors or friends.
Walk from house to house, admiring Halloween decorations at a distance.
Visit an orchard, forest, or corn maze. Attend a scavenger hunt.
Go on an outdoor Halloween-themed scavenger hunt.
Visit a pumpkin patch or orchard. Remember to wash your hands or use hand sanitizer frequently, especially after touching frequently touched surfaces, pumpkins, or apples.
Go to a one-way, walk-through haunted forest or corn maze.
Other Ideas
Hide Halloween treats in and around your house. Hold a Halloween treat hunt with household members.
Hold an outdoor costume parade or contest so everyone can show off their costumes.
Host an outdoor Halloween movie night with friends or neighbors or an indoor movie night with your household members.
We would like to invite any club or group to come and join us for Halloween in the Park! This year will be having a drive through at the Middle School Oct. 31 2020 at 6:30. If you can make it please let me know as soon as possible so we can save you a spot. Also there will be a Scarecrow contest, so build a scarecrow and let's have some fun.. Making Halloween fun for everyone!
Thank you for all your continued support!! Kathy Baker (MS custodian)
THANKGIVING: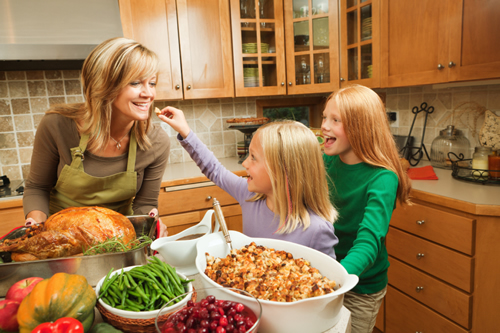 Countdown to the Thanksgiving Holiday
As Thanksgiving approaches, cooking the traditional turkey dinner gives rise to anxieties and questions. What kind of turkey should I buy? Should I buy a frozen turkey or a fresh one? How do I store my turkey?
A few simple steps will not only ease your holiday fears, but will ensure a delicious and a safe meal for you, your family, and your friends. The following information may help you prepare your special Thanksgiving meal and help you countdown to the holiday.
Plan Ahead
Plan your menu several weeks before the holiday. Shopping early will ease the countdown tension for your Thanksgiving meal. Ask these questions to help plan your meal. Do you want a fresh or frozen turkey? Do you have enough space to store a frozen bird if purchased in advance; if not, when should you purchase a turkey? What size bird do you need to buy?
Fresh or Frozen
If you choose to buy a frozen bird you may do so at any time, but make sure you have adequate storage space in your freezer. If you buy a fresh turkey, be sure you purchase it only 1-2 days before cooking. Do not buy a prestuffed fresh turkey.
Use the following chart as a helpful guide:
What Size Turkey to Purchase
Type of Turkey
Pounds to Buy
Whole bird
1 pound per person
Boneless breast of turkey
1/2 pound per person
Breast of turkey
3/4 pound per person
Prestuffed frozen turkey
1 1/4 pounds per person - keep frozen until ready to cook
Thawing
In the refrigerator
Place frozen bird in original wrapper in the refrigerator (40 °F or below). Allow approximately 24 hours per 4 to 5 pounds of turkey. A thawed turkey can remain in the refrigerator for 1-2 days.
Thawing Time in the Refrigerator
Size of Turkey
Number of Days
4 to 12 pounds
1 to 3 days
12 to 16 pounds
3 to 4 days
16 to 20 pounds
4 to 5 days
20 to 24 pounds
5 to 6 days
In cold water
If you forget to thaw the turkey or don't have room in the refrigerator for thawing, don't panic. You can submerge the turkey in cold water and change the water every 30 minutes. Allow about 30 minutes defrosting time per pound of turkey. The following times are suggested for thawing turkey in water. Cook immediately after thawing.

Thawing Time in Cold Water
Size of Turkey
Hours to Defrost
4 to 12 pounds
2 to 6 hours
12 to 16 pounds
6 to 8 hours
16 to 20 pounds
8 to 10 hours
20 to 24 pounds
10 to 12 hours
In the microwave
Microwave thawing is safe if the turkey is not too large. Check the manufacturer's instructions for the size turkey that will fit into your oven, the minutes per pound, and the power level to use for thawing. Cook immediately after thawing.
Preparation
The day before Thanksgiving
Make sure you have all the ingredients you need to prepare your holiday meal. Check to make sure you have all the equipment you will need, including a roasting pan large enough to hold your turkey and a food thermometer. Wet and dry stuffing ingredients can be prepared ahead of time and refrigerated separately. This may also be done on Thanksgiving Day. Mix ingredients just before placing the stuffing inside the turkey cavity or into a casserole dish.
Thanksgiving Day
If you choose to stuff your turkey, stuff loosely. The stuffing should be moist, not dry, since heat destroys bacteria more rapidly in a moist environment. Place stuffed turkey in oven immediately. You may also cook the stuffing outside the bird in a casserole. Judging cooking time for your turkey will be easier if the following chart is used. The times listed are for a fresh or thawed turkey in an oven at 325 °F. These times are approximate.
Timetables for Turkey Roasting
(325 °F oven temperature)
Cooking Time — Unstuffed
Size of Turkey
Hours to Prepare
8 to 12 pounds
2 3/4 to 3 hours
12 to 14 pounds
3 to 3 3/4 hours
14 to 18 pounds
3 3/4 to 4 1/4 hours
18 to 20 pounds
4 1/4 to 4 1/2 hours
20 to 24 pounds
4 1/2 to 5 hours
Cooking Time — Stuffed
Size of Turkey
Hours to Prepare
8 to 12 pounds
3 to 3 1/2 hours
12 to 14 pounds
3 1/2 to 4 hours
14 to 18 pounds
4 to 4 1/4 hours
18 to 20 pounds
4 1/4 to 4 3/4 hours
20 to 24 pounds
4 3/4 to 5 1/4 hours
Use a food thermometer to check the internal temperature of the turkey.
A whole turkey is safe cooked to a minimum internal temperature of 165 °F throughout the bird. Check the internal temperature in the innermost part of the thigh and wing and the thickest part of the breast. All turkey meat, including any that remains pink, is safe to eat as soon as all parts reach at least 165 °F. The stuffing should reach 165 °F, whether cooked inside the bird or in a separate dish.
When turkey is removed from the oven, let it stand 20 minutes. Remove stuffing and carve turkey.
Storing Leftovers
Cut the turkey into small pieces; refrigerate stuffing and turkey separately in shallow containers within 2 hours of cooking. Use leftover turkey and stuffing within 3-4 days or freeze these foods. Reheat thoroughly to a temperature of 165 °F or until hot and steaming.

MILES FOR SMILES INFORMATION
The Miles for Smiles mobile dental clinic will be visiting the Pleasant Hope R-VI School District school on January 26th thru 29th, 2021.
This program is available to students who fall into one of these categories of dental coverage:
Have Medicaid, Missouri care, home state, and United Health care Medicaid.
Private insurance
are uninsured (they have a sliding fee scale available upon request)
They can arrange for private pay patients as well.
Miles for Smiles is operated by a professional staff. They provide onsite dental services to eligible children in 32 schools in an eight county area of Southwest Missouri.
Students who qualify will be given an initial exam during the school day. Dental treatment will be provided as determined by the examining dentist. Details of the exam and care given will be available for parents to keep for their records.
If you are interested in this program for your student, please fill out the patient information form. Make sure you complete all information, front and back, which includes a consent and agreement statement that must be filled out and signed by the parent/guardian. Then please put the form in the mail to Miles for Smiles. No stamp needed. The consent forms are good for 1 year from date signed. If you have filled one out 6 months prior and no longer want your child seen please contact Kelly at 417-328-6730. If you have any questions please call the mobile unit coordinator Kelly at 417-328-6730.