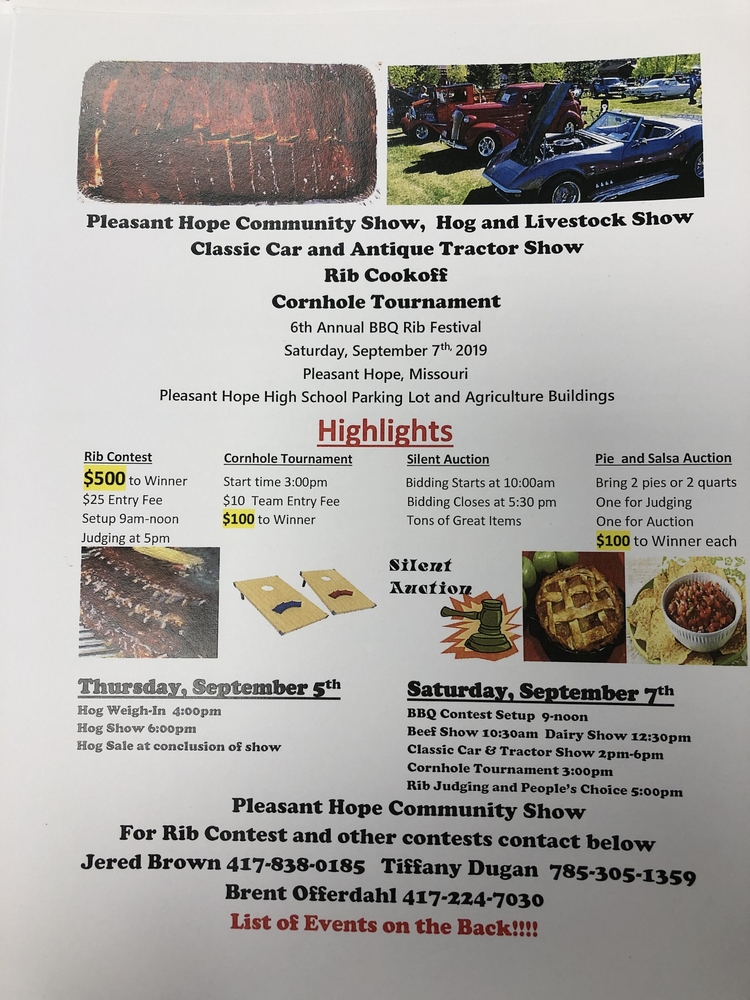 Pleasant Hope Community Livestock Show Rib Cookoff set for Sept. 7th at the High School
Brent Offerdahl
Wednesday, August 21, 2019
Pleasant Hope FFA and the High School will be hosting a Livestock show, BBQ Rib Cookoff, Silent Auction, Cornhole Tournament, Classic Car and Antique Tractor Show on Sept 7th.
There will be Salsa and Pie Contest and Auction also.
There will be Rib Tasting and People's Choice awards taking place at 5:00pm that evening.
If anyone has items they would like to donate to the silent auction please contact High School Principal Brent Offerdahl.
Looking forward to a great day on Sept. 7th.